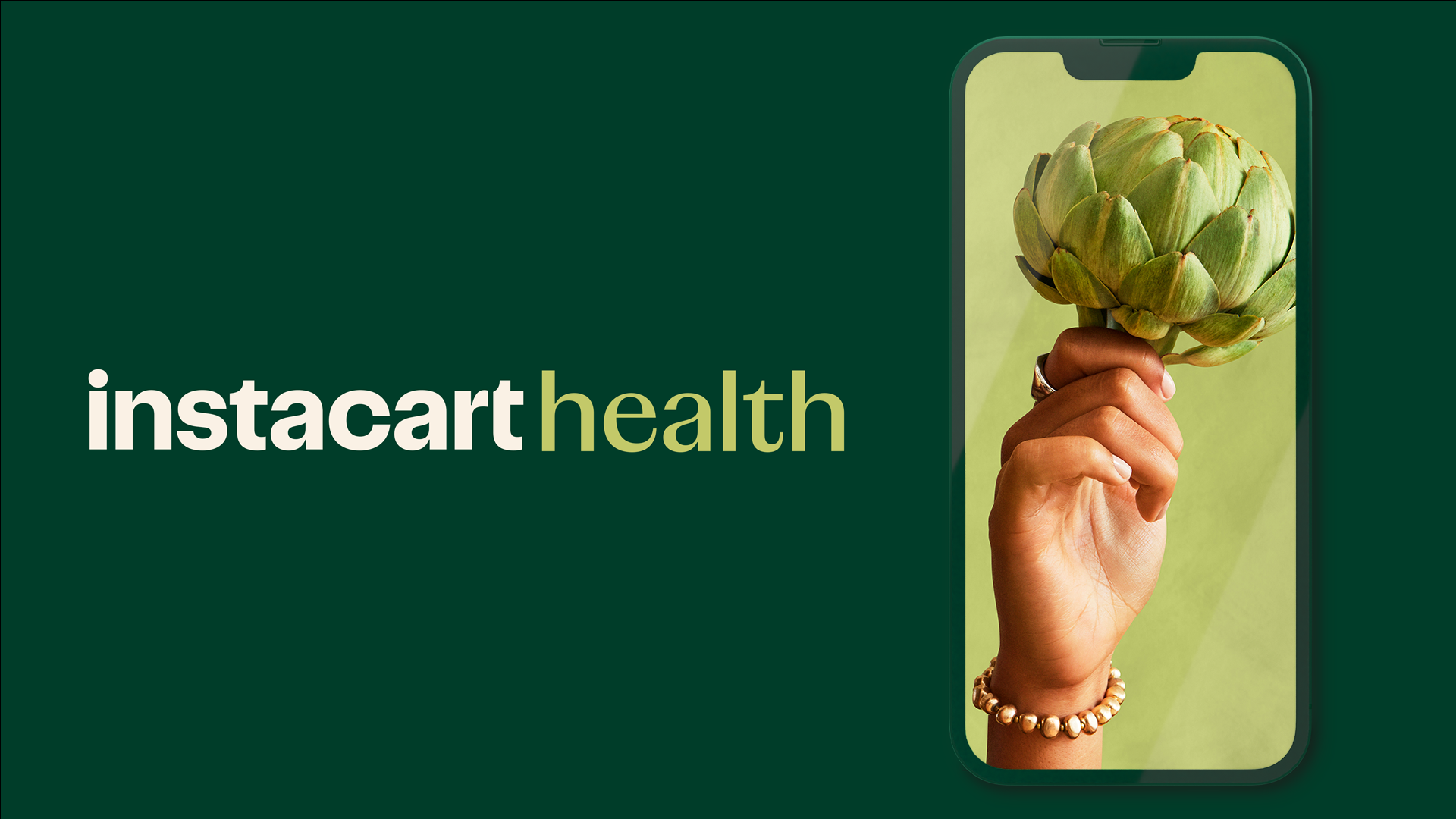 Instacart Health
Brand + Product Launch





Instacart announced the launch of

Instacart Health

, a sweeping new initiative designed to deliver the ingredients for healthier living.





Through new products, strategic partnerships, cutting-edge research, and policy advocacy commitments — Instacart Health is built to help increase nutrition security, make healthy choices easier for consumers, and expand the role that food can play in improving health outcomes.

Instacart Health underscores the critical intersection of food and health, the important role that private sector companies can play, and the need for public-private sector partnership.


THE PRODUCT





Shoppable Recipes

Care Carts

Healthy Tailored Lists






CAMPAIGN



With Instacart Health, we're giving individuals, physicans, and non-profits the tools they need to find balance in the foods they eat, curate recipes to their dietary needs, and gain access to fresh and nutritious foods.









We announced our campaign, "Health For All" during The White House's Conference on Hunger, Nutrition and Health; partnered with cutting-edge research partnerships, and a developed new policy agenda aimed at advocacy for programs that support access to nutrition and better health outcomes for all.







IN-APP + SOCIAL
Across social and in-app, we got the help of dancing superstar, mom, and foodie, Ciara to create her own healthy, shoppable cart.

And we rallyed influencers to share how easy it is to create and shop a healthy tailored carts.







WEBSITE
We also created a brand and product education hub for policy-makers and consumers. See more at instacart.com/health







PHOTOGRAPHY